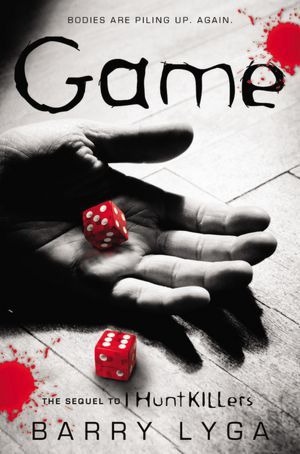 Genre: Young Adult Fiction, Mystery
Synopsis: Meet Jasper Dent: the son of the world's most notorious serial killer.
Several months have passed since Jazz helped the Lobo's Nod police force catch the serial killer known as the Impressionist. Every day since then, Jazz was dealt with the guilt of knowing he was responsible for his father's escape from prison. Now Billy Dent is on the loose, ready to kill again.
Jazz's reputation has spread far beyond the borders of his sleepy hometown, and when a determined New York City detective comes knocking on Jazz's door asking for help with a new case, Jazz can't say no. The Hat-Dog Killer has the Big Apple in a panic, and the police are running scared.
Jazz has already solved one crime, but at a high cost. Innocent people were murdered because of him. Is the Hat-Dog Killer his means of redemption? Or will Jazz get caught up in a killer's murderous game?
And somewhere out there, Billy is watching...and waiting.
Review: This book was enjoyable just like the first book in the series however it was a lot more gruesome. Some of the descriptions of the murders I had to skim because it made me a little squeamish. Some of the scenes were quite disturbing and I really could have done with less descriptions. I did find it a little unbelievable that the police in NYC would rely on a 17 year old boy, albeit the son of an infamous serial killer, to help with their investigation and that Jazz was able to make so many of the connects. The end was quite the cliff hanger and I am not a fan of that at all. I am hoping I can get the next book soon!
Rating: 3.5 stars