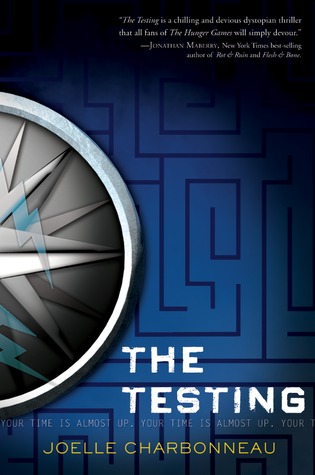 Genre: Young Adult Fiction, Dystopian Fiction
Synopsis:
Keep your friends close and your enemies closer. Isn't that what they say? But how close is too close when they may be one in the same?
The Seven Stages War left much of the planet a charred wasteland. The future belongs to the next generation's chosen few who must rebuild it. But to enter this elite group, candidates must first pass The Testing—their one chance at a college education and a rewarding career.
Cia Vale is honored to be chosen as a Testing candidate; eager to prove her worthiness as a University student and future leader of the United Commonwealth. But on the eve of her departure, her father's advice hints at a darker side to her upcoming studies--trust no one.
But surely she can trust Tomas, her handsome childhood friend who offers an alliance? Tomas, who seems to care more about her with the passing of every grueling (and deadly) day of the Testing. To survive, Cia must choose: love without truth or life without trust.
From GoodReads
Review: Here is another book in the young adult dystopian fiction genre that is part of a trilogy. I've read some reviews and some people think it's a rip off from Hunger Games. I could see similarities but that didn't make the book any less enjoyable. It didn't make me know what was coming. I liked the premise of the story but there were some holes for me. The students chosen for the Testing have to go through rigorous deadly exams to weed out people who may not be the best leaders for their community but I couldn't figure out why that was necessary as all the people accepted into the University after the Testing didn't go on to lead the country-they were scientists, teachers, researchers, etc. You would think the best and brightest from each colony should all be accepted to the University and then after completing coursework, they go through a testing process to find their best jobs. But then there wouldn't have been much of a story to this book! I appreciated Cia's intelligence in this book and her ability to adapt to situations. I also appreciated the description of the world and how it came to be its present state. I look forward to reading the next 2 books in the series.
Rating: 4 stars