The Accidental Alchemist
Gigi Pandian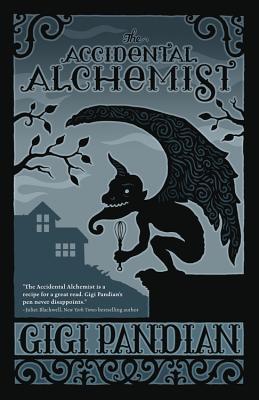 Genre:
Fiction
Summary
(from Goodreads):
A modern tale of ancient intrigue from a USA Today bestselling author

When Zoe Faust--herbalist, alchemist, and recent transplant to Portland, Oregon--begins unpacking her bags, she can't help but notice she's picked up a stow away: a living, breathing, three-and-half-foot gargoyle. Dorian Robert-Houdin is no simple automaton, nor is he a homunculus; in fact, he needs Zoe's help to decipher a centuries-old text that explains exactly what he is. Zoe, who's trying to put her alchemical life behind her, isn't so sure she can help. But after a murder victim is discovered on her front porch, Zoe realized she's tangled up in ancient intrigue that can't be ignored.

Includes recipes!
Review:
The premise of this book sounded fascinating, but sadly, the book didn't deliver. There was virtually no character development, which was a serious problem given that the main character, a 300 year old alchemist, should have been amazingly interesting. And the plot was constantly being interrupted by talk about cooking, veganism, tea, healing herbs, and the troubles of random secondary characters. It seemed like as soon as the suspense would build and I would think "Yay, something exciting is actually going to happen!" the author would detour into the benefits of drinking a protein packed vegan smoothie. I would recommend this book to people who are militaristic about encouraging others to become strict vegans while also enjoying some light fantasy/romantic fiction. But otherwise, I'd say to skip this book.
Which is too bad, because with a better editor, this could have been a great story.
Rating:
2 stars