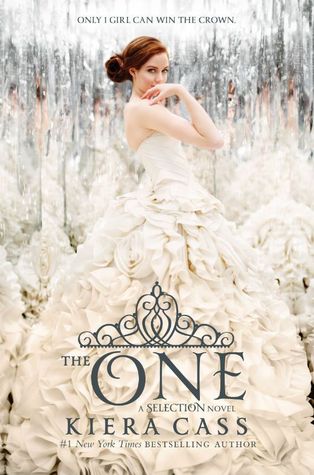 Genre: Young Adult Fiction, Dystopian Fiction
Synopsis: The Time has come for one winner to be crowned.
When she was chosen to compete in the Selection, American never dreamed she would find herself anywhere close to the crown-or to Prince Maxon's heart. But as the end of the competition approaches, and the threats outside the palace walls grown more and more vicious, America realizes just how much she stands to lose-and how hard she'll have to fight for the future she wants.
Review: Luckily this book was much better than the second book in the trilogy. America and Maxon were not whiny characters and they seemed to have grown up by this book. Thank goodness! I am quite pleased and satisfied with how this trilogy ended. I didn't want the fairy tale to end. I did feel that some of the secondary characters changed in this book and I didn't believe their transformations. They seemed a little contrived to me. Some of the storyline seemed contrived as well. But overall it was a good, light, fast read that successfully ends the trilogy.
Rating: 3 1/2 stars