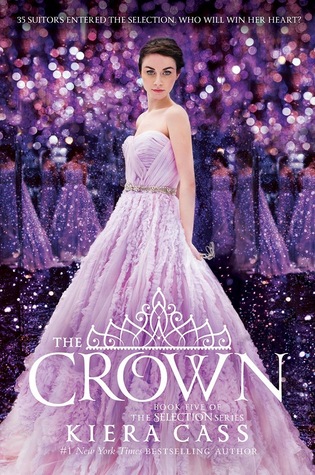 Genre: Young Adult Fiction, Dystopian Fiction
Synopsis:
When Eadlyn became the first princess of Illéa to hold her own Selection, she didn't think she would fall in love with any of her thirty-five suitors. She spent the first few weeks of the competition counting down the days until she could send them all home. But as events at the palace force Eadlyn even further into the spotlight, she realizes that she might not be content remaining alone.
Eadlyn still isn't sure she'll find the fairytale ending her parents did twenty years ago. But sometimes the heart has a way of surprising you…and soon Eadlyn must make a choice that feels more impossible—and more important—than she ever imagined.
from GoodReads
Review: Since I read the other 4 books in this series, I found that I had to read the conclusion to the series. This book was cheesy. Really, really cheesy. I read the first couple as guilty pleasure reads but this one was just too much. Either I overlooked the writing style in the other books or this one is much more poorly written. I still didn't like Eadlyn. She is flat and unrealistic (I know that princess stories are not mean to be realistic but she was just too unbelievable). The men in the Selection were too good to be true. Everyone seemed to fawn over Eadlyn and I just didn't understand why. I would recommend not reading this series past The One. Stop with America's and Maxom's ending.
Rating: 2.5 stars