by Heather Cocks and Jessica Morgan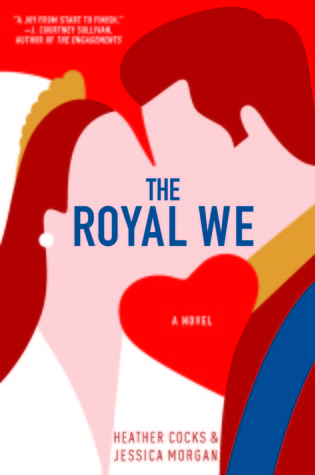 Genre: Chick Lit
Synopsis: American Rebecca Porter was never one for fairy tales. Her twin sister, Lacey, has always been the romantic who fantasized about glamour and royalty, fame and fortune. Yet it's Bex who seeks adventure at Oxford and finds herself living down the hall from Prince Nicholas, Great Britain's future king. And when Bex can't resist falling for Nick, the person behind the prince, if propels her into a world she did not expect to inhabit, under a spotlight she is not prepared to face.
Dating Nick immerses Bex in ritzy society, dazzling ski trips, and dinners at Kensington Palace with hem and his charming, troublesome brother, Freddie. But the relationship also comes with unimaginable baggage: hysterical tabloids, Nick's sparkling and far more suitable ex-girlfriends, and a royal family whose private life is much thornier and more tragic than anyone on the outside knows. The pressures are almost too much to bear, as Bex struggles to reconcile the man she loves with the monarch he's fated to become.
Which is how she gets into trouble.
Now, on the eve of the wedding of the century, Bex is faced with whether everything she's sacrificed for love-her career, her home, her family, maybe even herself-will have been for nothing.
Review: This book reminds me of the movie The Prince and Me (a prince tries to be an ordinary guy and comes to the US to go to school and falls in love with a regular American girl) as well as the love story of William and Kate. The story was unoriginal and unbelievable but it's a romance about royalty so what's not to like? The story extends over the many years of Bex's and Nick's relationship from when they started dating to when the get engaged and move into the public's eye. The books is quite long for a chick lit book (452 pages) and it felt unnecessarily long at times. I wish the authors had cut part of the story out or moved parts along a little faster (I think there could have been a few less drinking scenes). For those of us who have a secret fascination with princesses and royalty, this was a good guilty pleasure read.
Rating: 3.5 stars