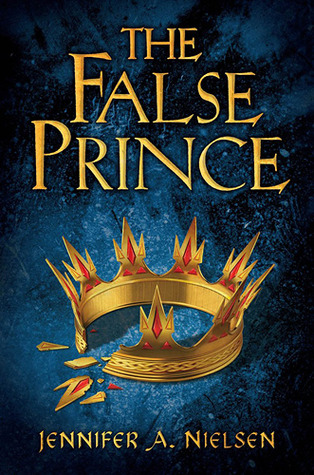 Genre: Young Adult Fiction/Juvenile Fiction
Synopsis: Four boys. One treacherous plan. An entire kingdom to fool.
In a faraway land, civil war was brewing. To unify his kingdom's divided people, a nobleman named Conner devises a cunning plan to place an impersonator of the king's long-lost son on the throne. Four orphans are forced to compete for the role, including a defiant and clever boy named Sage. Sage knows Conner's motives are more than questionable, yet his life balances on a sword's point-he must be chosen to play the prince or he will certainly be filled. As Sage moves from a rundown orphanage to Conner's sumptuous palace, layer upon layer of duplicity and deceit unfold, until finally, a truth is revealed that may very well prove more dangerous than all of the lies taken together.
From the back of the book
Review: At first I wasn't sure what to think of this book. The beginning was fairly slow and I wasn't invested in the characters. It took a while before the action picked up and you could really see the story line coming together. But once I got into the book, I had a hard time putting it down! I wanted to find out if Sage would be picked as the prince (although I figured he must be since there are 2 more books to this series!) This book is very much intended for boys to read as most of the characters are males and there is sword fighting and plenty of trouble. But that doesn't mean girls (and adult women) won't enjoy it as well! My library had this in the juvenile fiction section so I expected a book that was a faster read but I think this book is better for the older kids-late middle school/early high school so there was much more meat in this story than I expected. There is a twist in this story but it may be predictable to some. I'm looking forward to the next books in this series.
Rating: 4 stars