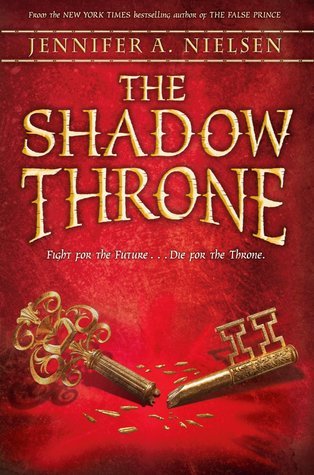 Genre: Young Adult Fiction/Juvenile Fiction
Synopsis: One war. Too many deadly battles. Can a king save his kingdom, when his own survival seems unlikely?
War has come to Carthya. It knocks at every door and window in the land. And when Jaron learns that King Vargas of Avenia has kidnapped Imogen in a plot to bring Carthya to its knees, Jaron knows it is up to him to embark on a daring rescue mission. But everything that can go wrong does.
His friends are flung far and wide across Carthya and its neighboring lands. In a last-ditch effort to starve off what looks to be a devastating loss for the kingdom, Jaron undertakes what may be his last journey to save everything and everyone he loves. But even with his lightning-quick wit, Jaron cannot forestall the terrible danger that descends on him and his country. Along the way, will he lose what matters most? And in the end, who will sit on Carthya's throne?
Review: As the third book in this series, it seemed very similar to the first two. King Jaron of course is going to get himself into a pickle and use his sharp wit and clever strategies to save himself and his country. He did very similar things in the second book with the pirates. But in this story some things seemed very convenient to save King Jaron. It just got too unrealistic for me and too similar to the first two books. This book did have suspense that the other two did not. I had no idea what was going to happen at the end. I had hoped for the best but I wasn't sure that things would turn out well with the direction that the author took the war. Overall this series was enjoyable, probably intended for late middle school and early high school due to the violence, and a good series for boys.


Rating: 3 1/2 stars