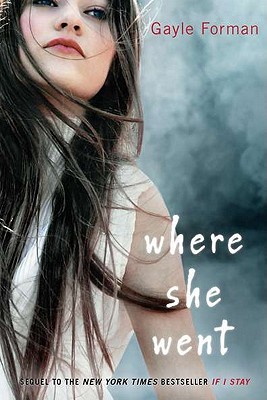 Genre: Young Adult Fiction
Synopsis: It's been three years since the devastating accident... three years since Mia walked out of Adam's life forever.
Now living on opposite coasts, Mia is Julliard's rising star and Adam is LA tabloid fodder, thanks to his new rock star status and celebrity girlfriend.
Then change brings them together again, for one night.
As they explore the city that has become Mia's home, Adam and Mia revisit the past and open their hearts to the future-and to each other.
from the back of the book and GoodReads
Review: I loved the first book of this series so much and I really wanted to know what happened to Mia and Adam so my rating may be somewhat biased because I loved the characters so much from the first book. I wish I had reread If I Stay before reading this book because I didn't remember what Adam was talking about at times, especially what he said to Mia at the end. This book flashes back to moments after Mia woke up in the first book to the present when Adam and Mia and together for one night. The book moves fairly quickly even though it takes place just in the span of 12 hours or less. I was pretty much just as connected to the characters as I was in the first book and I really wanted to see them back together. There were parts that I thought were confusing and that I needed to reread and I feel like I was supposed to infer something but I couldn't figure out what.
Rating: 4 stars