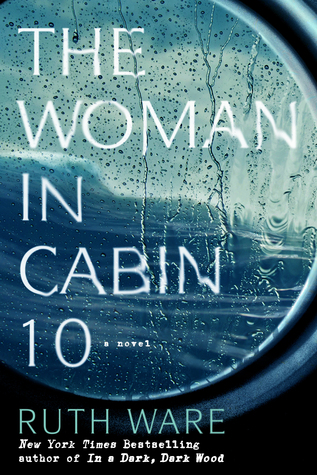 Genre: Mystery
Synopsis: In this tightly wound, enthralling story reminiscent of Agatha Christie's works, Lo Blacklock, a journalist who writes for a travel magazine, has just been given the assignment of a lifetime: a week on a luxury cruise with only a handful of cabins. The sky is clear, the waters calm, and the veneered, select guests jovial as the exclusive cruise ship, the Aurora, begins her voyage in the picturesque North Sea.
At first, Lo's stay is nothing but pleasant: the cabins are plush, the dinner parties are sparkling, and the guests are elegant. But as the week wears on, frigid winds whip the deck, gray skies fall, and Lo hears what she can only describe as a dark and terrifying nightmare: a woman being thrown overboard. The problem? All passengers and crew members remain accounted for-and so, the ship sails on as if nothing has happened, despite Lo's desperate attempts to convey that something (or someone) has gone terribly, terribly wrong...
Review: At first I thought I would not like this book because of the opening to the story--a traumatic event in Lo's life--and how Lo deals with the issue (mainly drinking herself into oblivion). I was not originally a huge fan of Lo but she did grow on me somewhat (admittedly by the end she still wasn't my favorite protagonist in a book). I thought this book to be a thriller but I would classify it more as a mystery which also made me like it more as it was suspenseful and there was definite "who done it" attitude. The events in this book move fairly quickly once she hears the splash in the water that she presumes to be a dead body. The reader is caught up in a whirlwind of activity. The story carries you along with the relaxed writing style and the attention grabbing story. I don't believe this is the finest written book but it was entertaining. The last page of the story makes you second guess what happened in the book so you might be left somewhat hanging if you don't have someone with whom to talk to about their perception of the end.
Rating: 4 stars