The Statistical Probability of Love at First Sight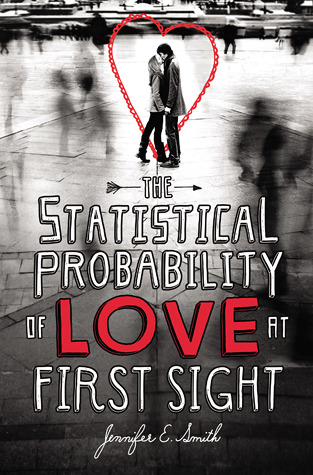 Genre: Young Adult Fiction
Synopsis: Today should be one of the worst days of seventeen-year-old Hadley Sullivan's life. Having missed her flight, shes stuck at JFK airport and late to her father's second wedding, which is taking place in London and involves a soon-to-be stepmother Hadley's never even met. Then she meets the perfect boy in the airport's cramped waiting area. His name is Oliver, he's British, and he's sitting in her row.
A long night on the plane passes in the blink of an eye, and Hadley and Oliver lose track of each other in the airport chaos upon arrival. Can fate intervene to bring them together once more?
Quirks of timing play out in this romantic and cinematic novel about family connections, second chances, and first loves. Set over a twenty-four-hour period, Hadley and Oliver's story will make you believe that true love finds you when you're least expecting it.
Review: This book was fine. I don't have many complaints about it but it just wasn't memorable. I finished it a couple days ago and by now I've forgotten what I thought about it! I did feel like there wasn't enough of a development of Hadley's and Oliver's relationship while at the airport and the plane. The book is based on the premise that people can have an immediate connection but I just didn't feel it with these two characters. There were a lot of flashbacks to let us know about Hadley's relationship with her father and how she felt about her parents getting a divorce. At times I thought the flashbacks interfered with the flow of the story. I did like the premise of the story: a romance started at an airport/airplane and then trying to find each other after they are parted. The story just wasn't written in a very exciting way.
Rating: 3 stars