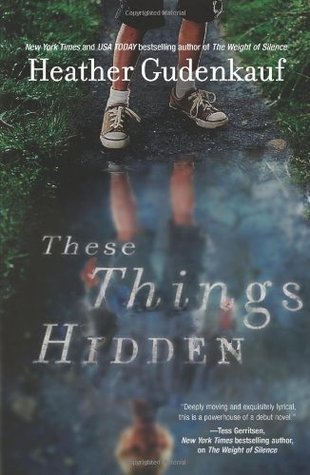 Genre: Fiction
Synopsis: Allison Glenn tried to hide what happened that night...and failed. The consequence? A prison sentence. Now she's free. But secrets have a way of keeping you locked up.
When teenage Allison Glenn is sent to prison for a heinous crime, she leaves behind her reputation as Linden Falls' golden girl forever. Her parents deny the existence of their once-perfect child. Her former friends exult in her downfall. Her sister, Brynn, faces whispered rumors every day in the hallways of their small Iowa high school. It's Brynn-shy, quiet Brynn-who carries the burden of what really happened that night. All she wants is to forget Allison and the past that haunts her.
But then Allison is released to a halfway house, and is more determined than ever to speak with her estranged sister.
Now their legacy of secrets is focused on one little boy. And if the truth is revealed, the consequence will be unimaginable for the adoptive mother who loves him, the girl who tried to protect him and the two sisters who hold the key to all that is hidden.
Review: This is my least favorite book by Gudenkauf. The story just wasn't compelling. I felt like there wasn't that much of a mystery. I didn't feel connected to the characters at all nor did I really care about what happened to them. We are first introduced to Allison and Brynn and they take turns narrating the first chapters. But then we meet Claire and Charm and we have no idea how they fit in the book. That just confused me. We do eventually find out how they fit together but it just seemed very disconnected at the beginning. There seemed to be underlying issues with Allison's and Brynn's parents that led to the events of the book but yet those issues were never made clear nor did they seem like that severe of issues. I wanted more from this book but it just did not deliver.
Rating: 2 stars