In Good Company
Jen Turano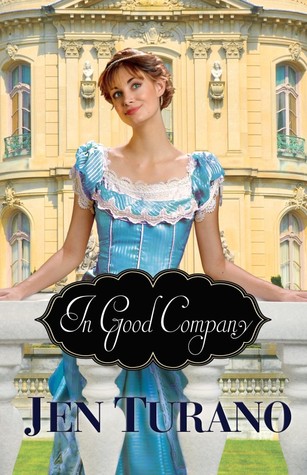 Genre:
Historical Fiction, Christian Fiction. Romance
Summary
(from Goodreads):
After growing up as an orphan, Millie Longfellow is determined to become the best nanny the East Coast has ever seen. Unfortunately, her playfulness and enthusiasm aren't always well received and she finds herself dismissed from yet another position.

Everett Mulberry has quite unexpectedly become guardian to three children that scare off every nanny he hires. About to depart for Newport, Rhode Island, for the summer, he's desperate for competent childcare.

At wit's end with both Millie and Everett, the employment agency gives them one last chance–with each other. As Millie falls in love with her mischievous charges, Everett focuses on achieving the coveted societal status of the upper echelons. But as he investigates the suspicious circumstances surrounding the death of the children's parents, will it take the loss of those he loves to learn whose company he truly wants for the rest of his life?
Review:
I categorized this as Christian fiction because it has a few mentions of praying to God, but it is almost like the Christian elements were an afterthought to the story. There is some light romance in the story, but no bad language or adult content.
This was a cute, fun-filled light read about a Mary Poppins-esque nanny who brings joy to a household of unruly children and snobby adults. I enjoyed Millie's positive attitude, quirky habits and love of literature just as much as I despised her evil high society romantic rival. I'm not usually a fan of Jane Austen take-offs and rewrites, but this one was a fun read.
Rating:
4 stars