Paper Towns
John Green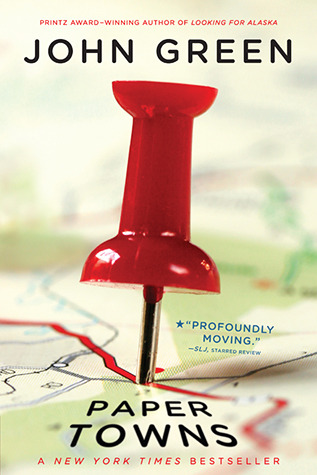 Genre:
Young Adult Fiction
Summary
(from Goodreads):
Who is the real Margo?

Quentin Jacobsen has spent a lifetime loving the magnificently adventurous Margo Roth Spiegelman from afar. So when she cracks open a window and climbs into his life—dressed like a ninja and summoning him for an ingenious campaign of revenge—he follows. After their all-nighter ends, and a new day breaks, Q arrives at school to discover that Margo, always an enigma, has now become a mystery. But Q soon learns that there are clues—and they're for him. Urged down a disconnected path, the closer he gets, the less Q sees the girl he thought he knew...
Review:
I like books with quirky characters, and all the characters in this book have enough fun eccentricities that I was entertained by their shenanigans the entire time I was reading. In fact, some of their road trip escapades made me laugh out loud, and still make me laugh when I think about them. Green certainly has a gift for creating fantastic characters. But the storyline was a little bit of a stretch for me, and the ending was somewhat disappointing. I can see how this book would appeal to young adults.
Rating:
4 stars