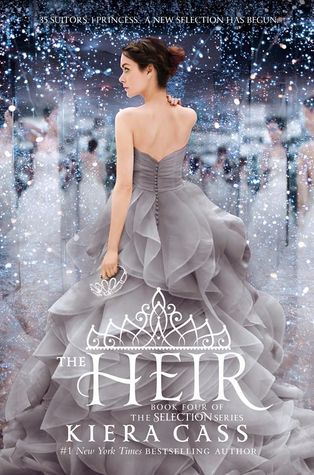 Genre: Young Adult Fiction, Dystopian Fiction
Synopsis:
Princess Eadlyn has grown up hearing endless stories about how her mother and father met. Twenty years ago, America Singer entered the Selection and won the heart of Prince Maxon—and they lived happily ever after. Eadlyn has always found their fairy-tale story romantic, but she has no interest in trying to repeat it. If it were up to her, she'd put off marriage for as long as possible.
But a princess's life is never entirely her own, and Eadlyn can't escape her very own Selection—no matter how fervently she protests.
Eadlyn doesn't expect her story to end in romance. But as the competition begins, one entry may just capture Eadlyn's heart, showing her all the possibilities that lie in front of her . . . and proving that finding her own happily ever after isn't as impossible as she's always thought.
from GoodReads
Review: I didn't realize that there was going to be a fourth book to The Selection series. The first ones were guilty pleasure reading books for me and since I was going on vacation and didn't want anything too involved, I knew this would be the right book for me. I read this book fairly quickly as it stuck to the same light reading as the first three books. This story is about Maxom's and America's daughter, Eadlyn, who goes through a Selection because her parents are trying to make people forget about their problems. Eadlyn does not want to go through a selection and she shows her disdain by not taking the process or the men seriously. She is a self centered, immature and whiny and not the most pleasant of main characters. I wasn't a fan of reading about her. Luckily at the end she seems like she is going to mature in the next book (of course, there has to be a next book because the story leaves us hanging). I will read the next book(s) because I want to know what happens to this next selection.
Rating: 3 stars